Red Kratom – Directly from the Kalimantan rainforest

Have you ever wanted to obtain less stress, more peace within and a natural alternative to sleep pills? Try The Little Herbalist Red Kratom
✅ RELAXING PROPERTIES – When taking Red Kratom you first feel energy-levels slightly increasing, only to be followed by calming and sedative effects.
✅ STRONGEST PAIN RELIEF PROPERTIES – Red Kratom has the strongest pain relieving qualities from all of the different strains of Kratoms. It can be used to ease, complete or even replace pharmaceutical pain medication for different kinds of psychological and neurological illnesses
Always seek medical advice before making any changes to your medical treatment.
✅ NATURALLY STUFFED WITH ALKALOIDS – More than 25 alkaloids are contained in Kratom. Alkaloids have the natural abilities to access and unlock multiple systems and benefits in our body and brain on the opposite of chemically-engineered pharmaceutical opioids (painkillers, antidepressants etc.). Also, Kratom doesn't create addiction in opposition to some other pharmaceutical treatments.
✅ STIMULATES SEROTONIN – Red Kratom also improve your serotonin to obtain a more positive mood !
Our Kratom comes directly from the wild rainforest mountains of Borneo. Wild grown Kratom has even more higher nutritional value than organically farmed Kratom.
Ingredients: 100% Red Mitragyna speciosa (Kratom)
Differences between Green, Red and White strains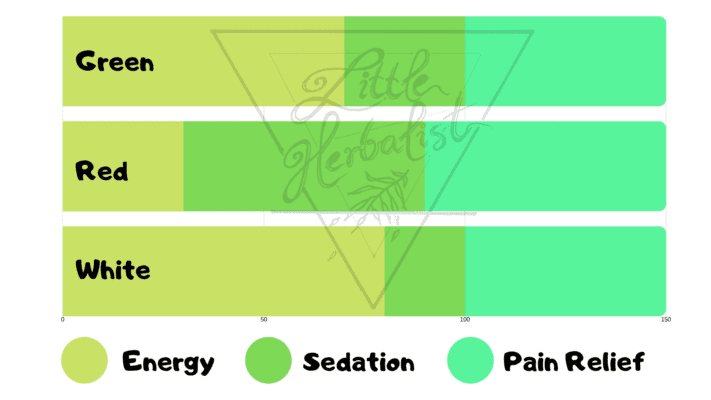 Suggested use
Please note that using the correct dosage is really important when using Kratom.
Start with quarter of a teaspoon (2g), maximum half a teaspoon (3-4g).
Slowly increase the quantity over the next days to find your own perfect dosage.
We recommend you to mix our Kratom powder with yogourt, fruit juice, smoothie or mix it with hot water and make a tea from it (boil it for 15min).
Drink it after a meal, not preferably into an empty stomach.
Medical references:
https://www.ncbi.nlm.nih.gov/pmc/articles/PMC6612999/
http://www.eurekaselect.com/151879/article
https://kratom.com/files/science/pharmacology-of-kratom-an-emerging-botanical-agent-with-stimulant-analgesic-and-opioid-like-effects.pdf
https://kratom.com/files/science/apjcp_volume-15_issue-14_pages-5659-5665.pdf
Fast Delivery in Bali via Gojek / Grab
Fast International shipping with tracking.
Disclaimer
This product is
packaged and sold as bulk botanical ingredients and with no directions for use or claims regarding them.
Keep out of reach of children. Must be 21+ to purchase. This product has not been evaluated by the Food and Drug Administration. This product is not intended to diagnose, treat, cure, or prevent any disease. Any information on this website is presented solely as the opinions of their respective authors who in which do not claim in any way shape or form to be medical professionals providing medical advice.TheLittleHerbalist.com and its owners or employees cannot be held responsible for, and will not be liable for the inaccuracy or application of any information whatsoever herein provided. Please note, Information provided throughout this website is for botanical/cultural research purposes only. By purchasing our products you agree that you are aware and in compliance with your local regulations. All of our products are tested for quality, identification, heavy metals content ([AOAC 2013.06] Arsenic, Cadmium, Lead, Mercury) and microbial safety (Aerobic Plate Count [AOAC 990.12], Yeast and Mold [AOAC 997.02], Coliforms and E Coli [AOAC 991.4], Salmonella [AOAC-RI 050701])